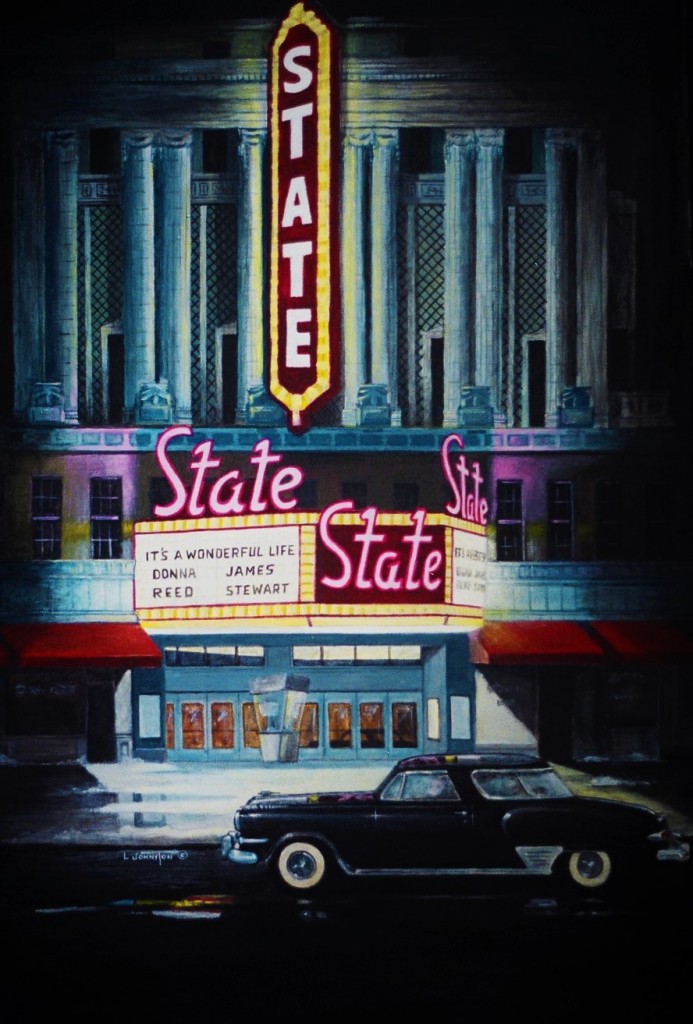 Copyright Larry Johnston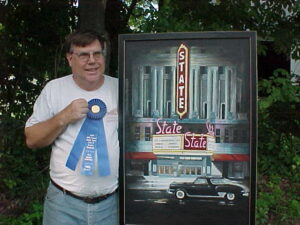 The State Theatre,
South Bend, IN.
South Bend has had a number of theatres throughout the years.  One of them being the State Theatre on S. Michigan Street, downtown.  Built in 1919, it was originally the Blackstone Theatre. While as a young boy, they had four theatres on Michigan Street and one on Colfax Street.  Those theatres no longer show movies.  The Palace Theatre, another painting that I have done, is now the Morris Performing Arts Center, which now is part of the Broadway Performances brought to the area. Other Theatres I have painted are: The Palace in South Bend, IN; The Reese in Plymouth, IN;  Fox in Detroit, Atlanta's Fox, Fox #2 in Atlanta; The Chicago Theatre; The Los Angeles Theatre; Loew's Theatre in Jersey City, NJ, Warner Theatre, Elkhart and the Lerner Sign in Elkhart, Indiana.
Prints:
ALL PRINTS are printed on canvas and stretched on wooden stretcher bars and prices vary according to size ordered. Most are 2:3 proportion
Options:
wrapped print- part of the image is wrapped  
around the sides of the wood.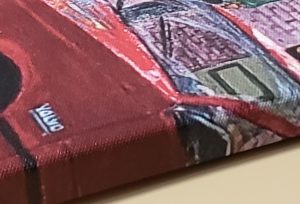 Non-wrapped print- The full image is on the face, with white or black edges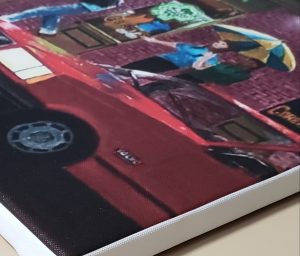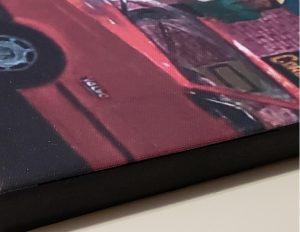 (frames and hardware are not included)
Original painting on stretched canvas not available.