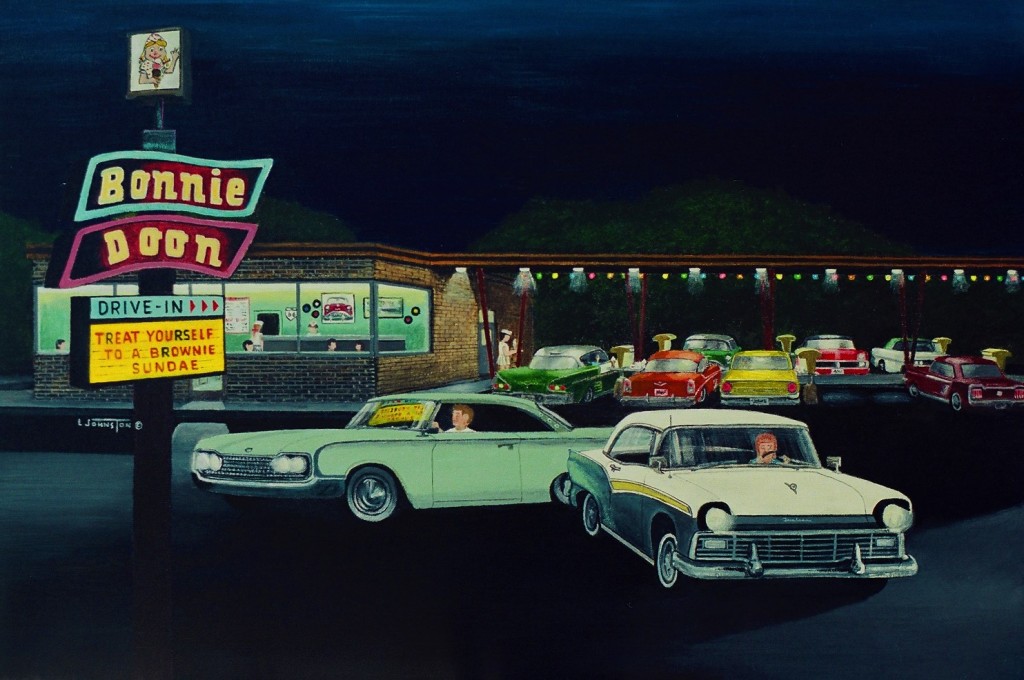 Bonnie Doon,
US 31 North, South Bend, Indiana.
There were 5 local Bonnie Doon ice cream shops that were drive-ins, in the South Bend – Mishawaka, Indiana area. I had painted a couple of the stores when a couple approached me and wanted a painting of the drive-in on US 31 north, which was located between South Bend, Indiana and Niles, Michigan. It was just north of a community called Roseland.
There was a catch to this painting though.  The couple had been married at the church, across from this particular Bonnie Doon drive-in. The wife and her mother had both worked there, and while the couple had dated, they spend many evenings at Bonnie Doon.  Here's the catch! I told them I would paint their car in the painting. We compromised and I painted all the cars they had owned since they had been married into the picture, in all the correct colors.
As you can see, here is the final result.  The prints of the painting became popular and I have painted the same place with other personal cars in the paintings, BUT NOT AS MANY!  I had a ball creating this painting. Here the other Bonnie Doon paintings I have painted: Bonnie Doon, S. Michigan St., South Bend; Bonnie Doon on Lincolnway West in Mishawaka: Bonnie Doon in the 1940s on 4th St in Mishawaka; Bonnie Doon on 4th St. Mishawaka in the 1950s.
Prints:
ALL PRINTS are printed on canvas and stretched on wooden stretcher bars and prices vary according to size ordered. Most are 2:3 proportion
Options:
wrapped print- part of the image is wrapped  
around the sides of the wood.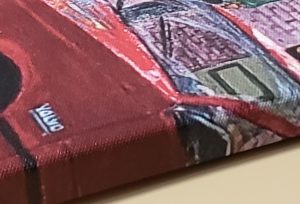 Non-wrapped print- The full image is on the face, with white or black edges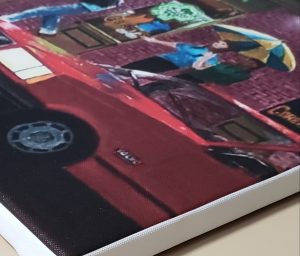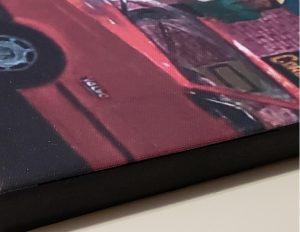 (frames and hardware are not included)
24" x 36" ……….Original Painting on stretched canvas Not Available