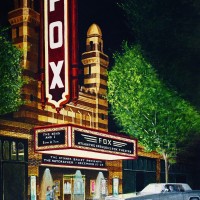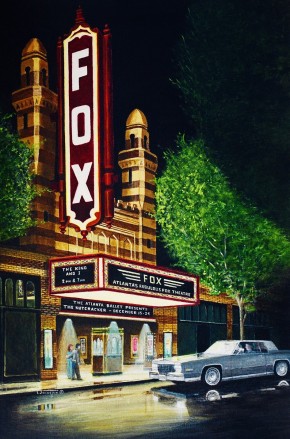 Copyright Larry Johnston
The Fox Theatre
Atlanta, GA
"The King and I"
While exhibiting in Georgia, at one of the Arts Festivals, I had a print of a painting that I had previously sold. A customer liked it so much that they wanted a painting of it.  Since I don't paint identical paintings, except when someone wants several of them for gifts, such as a family home, in which I have painted as many as four.  They went to all four siblings of a family.
We agreed to paint the FOX Theatre, but with a different view and a special car.  The First Fox painting was "Singin' in the Rain".  The second painting featured "The King and I".
Prints:
ALL PRINTS are printed on canvas and stretched on wooden stretcher bars and prices vary according to size ordered. Most are 2:3 proportion
Options:
wrapped print- part of the image is wrapped
around the sides of the wood.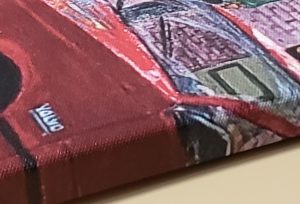 Non-wrapped print- The full image is on the face, with white or black edges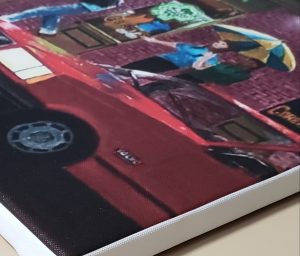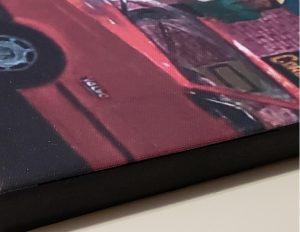 (frames and hardware are not included)
24" x 36" ………. Original Painting on stretched canvas not available.