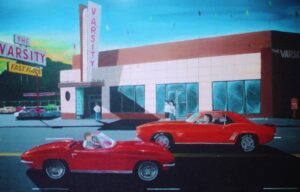 Copyright Larry Johnston
The Varsity #2
Atlanta, Georgia
The first Painting of the Varsity, in Atlanta, was so popular, that I had a couple approach me and commissioned me to paint their" his and her" cars in a Varsity picture.  Hers was the Camero. I was participating in quite a few festivals and art shows in the Atlanta, GA area during that time, so the Varsity prints were very popular.
Prints:
ALL PRINTS are printed on canvas and stretched on wooden stretcher bars and prices vary according to size ordered. Most are 2:3 proportion
Options:
wrapped print- part of the image is wrapped
around the sides of the wood.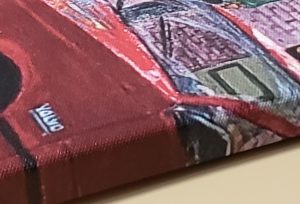 Non-wrapped print- The full image is on the face, with white or black edges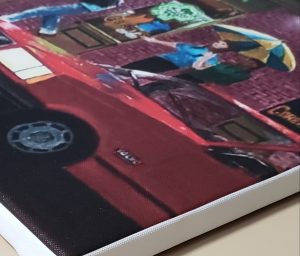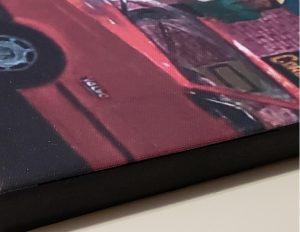 (frames and hardware are not included)
8″ x 12″ Black Edge………. $109.17
8″ x 12″ white Edge………. $109.17
8″ x 12″ wrapped Edge………. $109.17
24" x 36" ………. Original Painting on stretched canvas not available