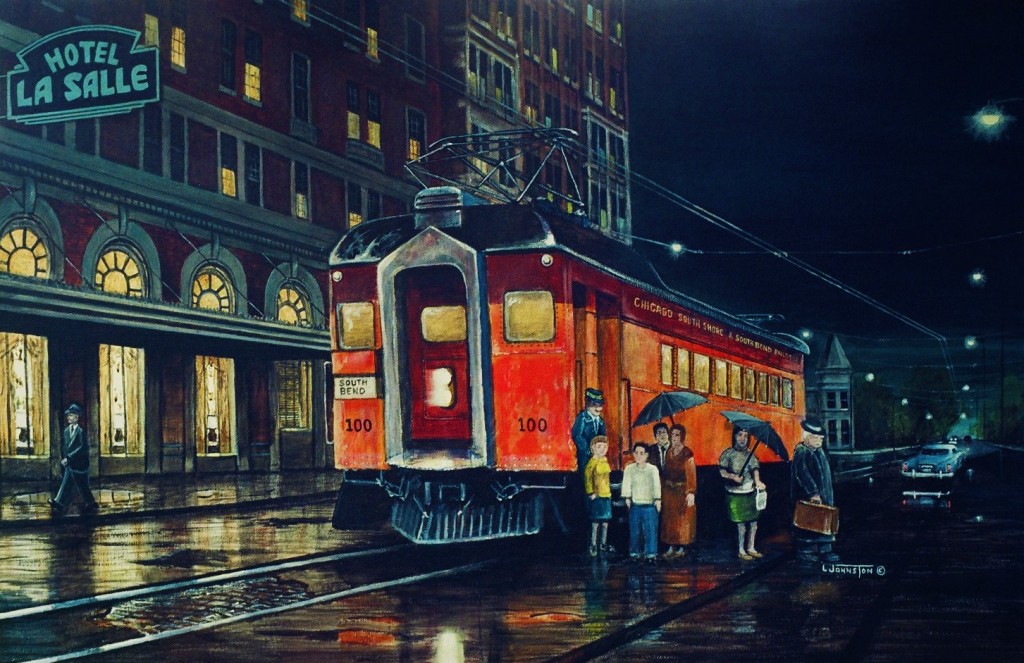 Copyright Larry Johnston
The South Shore,
South Bend, Indiana.
Since I lived in South Bend, Indiana, I exhibited in shows in the area and wanted to capture some of the history of South Bend. The South Shore Line was popular in earlier years, which ran from South Bend to Chicago.  The South Bend station was located downtown across from the LaSalle Hotel. The South Shore still runs from South Bend to Chicago and stops between, but the station was moved to the airport on the west side of South Bend. I wanted to focus the painting on the end of the line, where the passengers exit the train at the South Shore Station. To capture the reflections of the lights, I painted the scene as if it was a light rain, creating the wet pavement  I even put a Studebaker in the background, since Studebaker was the main industry in South Bend at the time. I hope you enjoyed your trip back in time.
Prints:
ALL PRINTS are printed on canvas and stretched on wooden stretcher bars and prices vary according to size ordered. Most are 2:3 proportion
Options:
wrapped print- part of the image is wrapped
around the sides of the wood.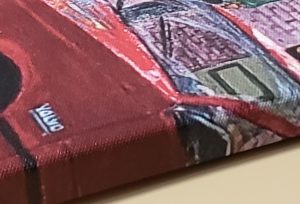 Non-wrapped print- The full image is on the face, with white or black edges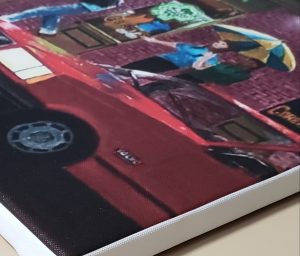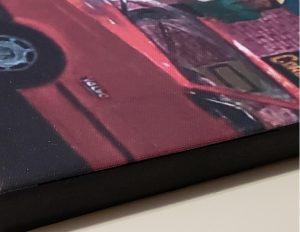 (frames and hardware are not included)
24" x 36" ………. Original Painting on stretched canvas not available.