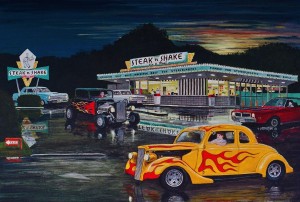 Copyright Larry Johnston
"Steak and Shake"
St. Louis, MO.
While exhibiting in the area of St. Louis, I decided to see what they had in their area that was nostalgic. After some discussion with area locals, we found that the oldest Steak and Shake still in existence, was just off of Hwy 55, in St. Louis.  Of course I had to check it out, along with some other possible places.
The Steak and Shake painting drew attention wherever I went.  I put the cars into the painting to add to the time period of the building. Many people bought prints, some of the building and others for the classic cars.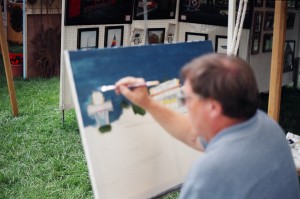 I managed to do some of my painting at the shows, but customers kept me busy with questions. I liked the questions. The painting just drew the attention.
Prints:
ALL PRINTS are printed on canvas and stretched on wooden stretcher bars and prices vary according to size ordered. Most are 2:3 proportion
Options:
wrapped print- part of the image is wrapped  
around the sides of the wood.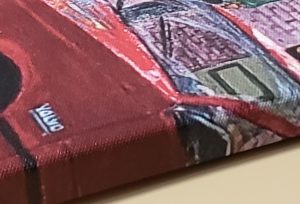 Non-wrapped print- The full image is on the face, with white or black edges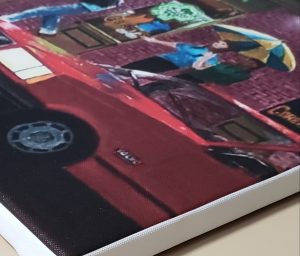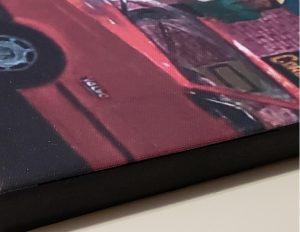 (frames and hardware are not included)
24" x 36" Original Painting on stretched canvas