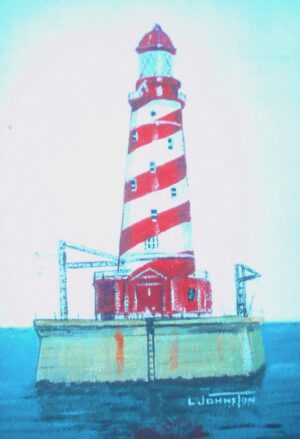 White Shoal Light
Lake Michigan
Located in Lake Michigan, the White Shoal Light, built in 1912, is 20 miles west of the Mackinac Bridge, which separates Michigan from the Upper Peninsula of Michigan (known as the U. P.).
The light had a range up to 28 miles, with its 124 ft. height and 1.2 million candle power.  The red and white (Candy cane style) stripe is the only one of its kind in the U.S.  Cape Hatteras and St. Augustine both have black and white stripes.
While in Michigan, I painted many local landmarks for the public to recognize, with the White Shoal light being one of them.  I had painted other lighthouses, with 2 of them in Michigan, while the others were along the Florida coast. The painting was in the earlier part of my traveling career, around 1984.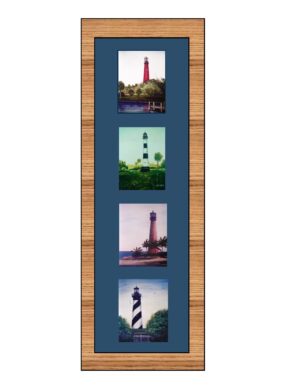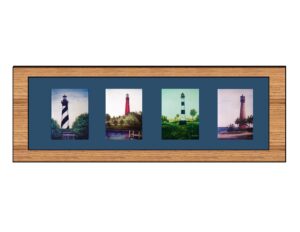 My lighthouse paintings was one of the most asked for set of framed prints during our years of traveling around the Country exhibiting my artwork. Here are links to all of them…
Livingstone Memorial Light House