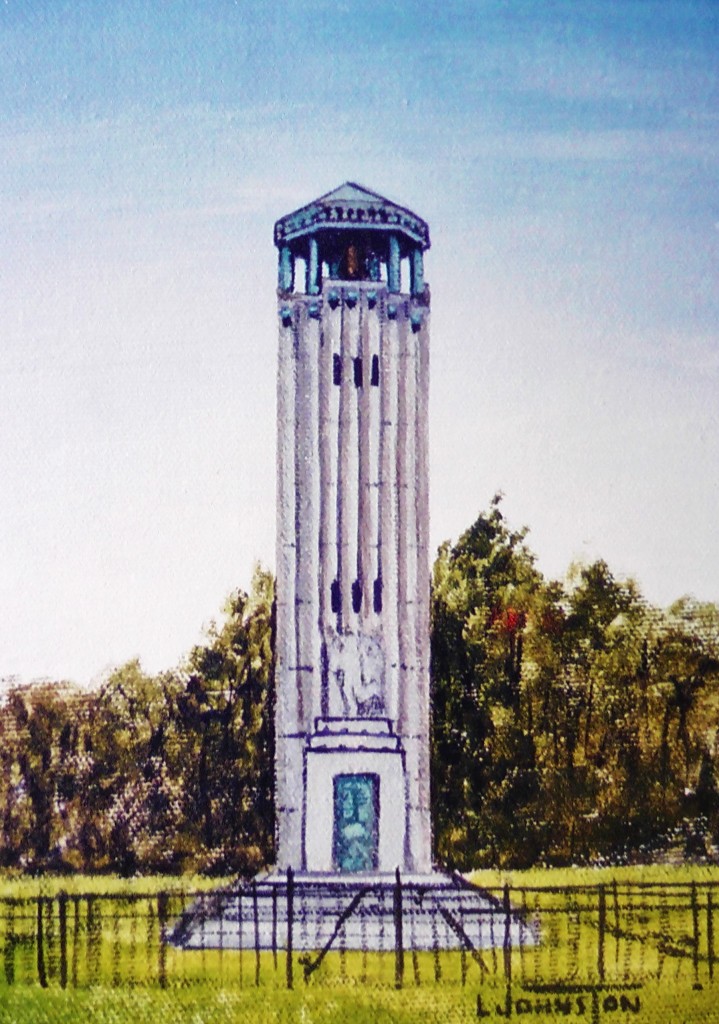 Copyright Larry Johnston
Livingstone Memorial Lighthouse
Detroit, Michigan
When I was traveling and painting local landmarks, I decided to paint the Livingstone Memorial lighthouse, since I was exhibiting around the Detroit area at various times of the year.  I had a good response to other lighthouses around the country.
The lighthouse was created through the Lake Carriers Association, as he was President of the association from 1909 until his death in 1925.  The Association was a group of Large Shipping Companies that traveled the Great Lakes. It is located on the north end of Belle Isle, near Lake St. Clair.
The Lighthouse, made of marble, has a light, 84 ft. high with 11,500 candlepower, which has a 16-mile visibility on Lake St. Clair's waters which flow into the Detroit River.
The Livingstone Memorial lighthouse was one of my early paintings of the 1980s.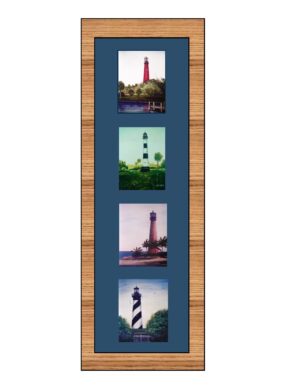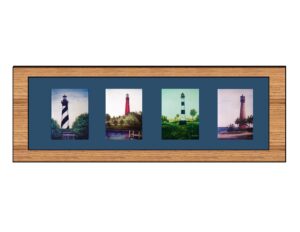 My lighthouse paintings was one of the most asked for set of framed prints during our years of traveling around the Country exhibiting my artwork. Here are links to all of them…
Livingstone Memorial Light House