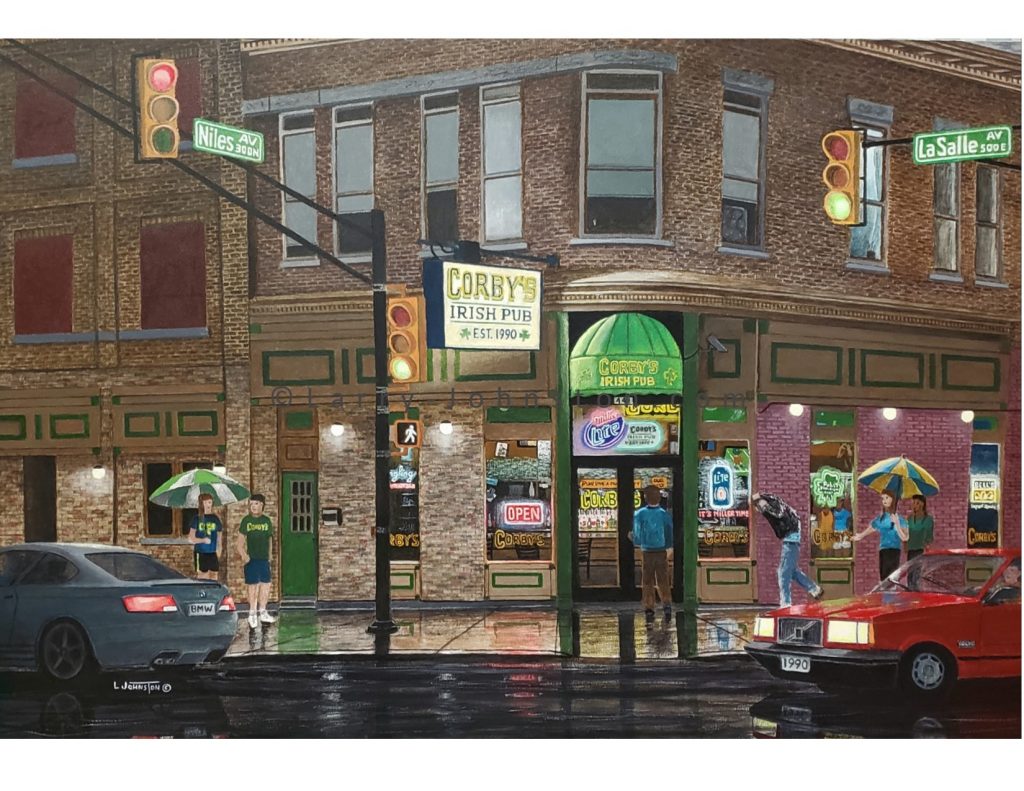 Copyright Larry Johnston
Corby's Irish Pub
South Bend, Indiana
The famous inspirational movie "Rudy" was the beginning of this popular South Bend Pub.  There was once a popular student hangout located near the Notre Dame campus on Corby Blvd., at the corner of Eddy Street where South Bend Avenue was also a part of the intersection called 5 Points.
The movie "Rudy", about a young boy with aspirations of growing up and playing football for Notre Dame and the journey that he took to reach his goal.
The movie company chose Corby's Irish Pub, previously called, The Cap and Cork" to film the bar scenes for the movie. The name of the bar was then changed to Corby's Irish Pub and has taken the place of the old Corby's, which was torn down.
The Pub is at the corner of Niles Avenue and LaSalle Avenue, in downtown South Bend, becoming a destination for students, fans and with all the movie memorabilia, a great place for tourists to visit.  It is complete with several TVs, to keep up with what is happening in the sports world, as well as other fun activities throughout the establishment, thanks to owner Joe Mittiga.
In the painting, I wanted to capture the feeling and realism of the pub and with the wet sidewalk, street and cars, it  gives extra excitement created from the glowing neon signs and lights.
Prints:
ALL PRINTS are printed on canvas and stretched on wooden stretcher bars and prices vary according to size ordered. Most are 2:3 proportion
Options:
wrapped print- part of the image is wrapped  
around the sides of the wood.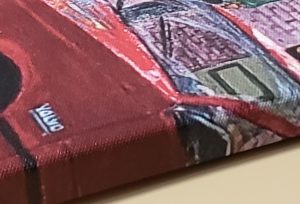 Non-wrapped print- The full image is on the face, with white or black edges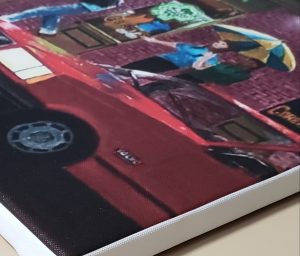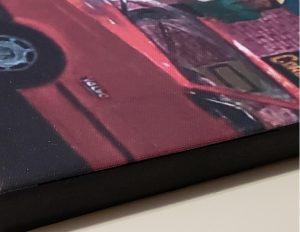 (frames and hardware are not included)
24″ x 36″ Original Painting on Canvas……….$2,295.00